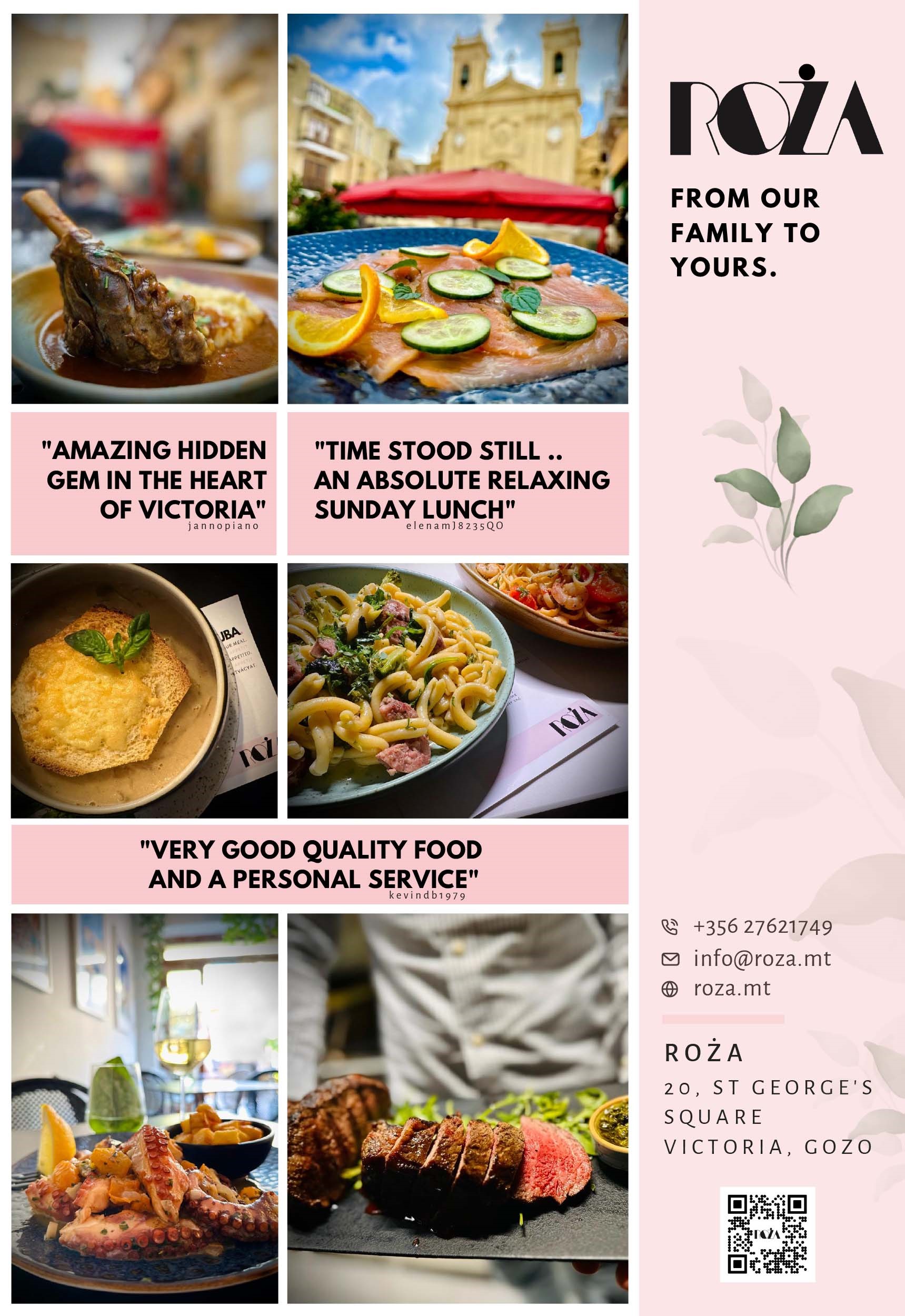 Situated in the heart of St George's Square Victoria, Gozo. Joe, Kate and their two little boys renovated a sophisticated and welcoming new family restaurant in Gozo. The result is simple – serving honest and fresh Mediterranean dishes, a selection of local and foreign wines, amazing cocktails, and delicious desserts in a space that we hope dynamically contributes to Gozo's much-loved culture.
The menu features a selection of interesting dishes from cheese fondue for cheese lovers, hand made fresh pasta, luxurious lamb shanks, daily fresh fish, premium meat cuts and their popular selection of waffles, chocolate lava cake and many more. Open daily for Lunch and Dinner with an indoor and an outdoor seating enjoying the magnificent view of St George's Basilica in the centre of one of most popular squares in Gozo and Malta.
Contextually, they had to detach "ROŻA" from its surroundings; it was important that the space became its own little world full of flavours. Featuring high ceilings, full of natural light, complemented with predominately concrete interiors and minimalistic style furniture.
Book your table //  +356 27621749 | www.roza.mt/reservations
"We hope you enjoy, remember and return to your ROŻA dining experience with us!"
From our Family to Yours.
ROŻA team