6 new restaurants to add to your bucket list in 2023
The new year is here and with it comes a renewed sense of adventure and discovery, especially when it comes to exploring new and exciting restaurants. Our Definitive(ly) Good Guide to Restaurants in Malta & Gozo 2023 is packed with insider tips, curated reviews, and mouth-watering meals that will have your taste buds jumping for joy.
If you're a foodie or a culinary enthusiast, here are six new restaurants that you might want to add to your bucket list for 2023. From modern Mediterranean cuisine to Levantine flavours and produce-driven menus, there's something for every palate on this list.
Sepia Restaurant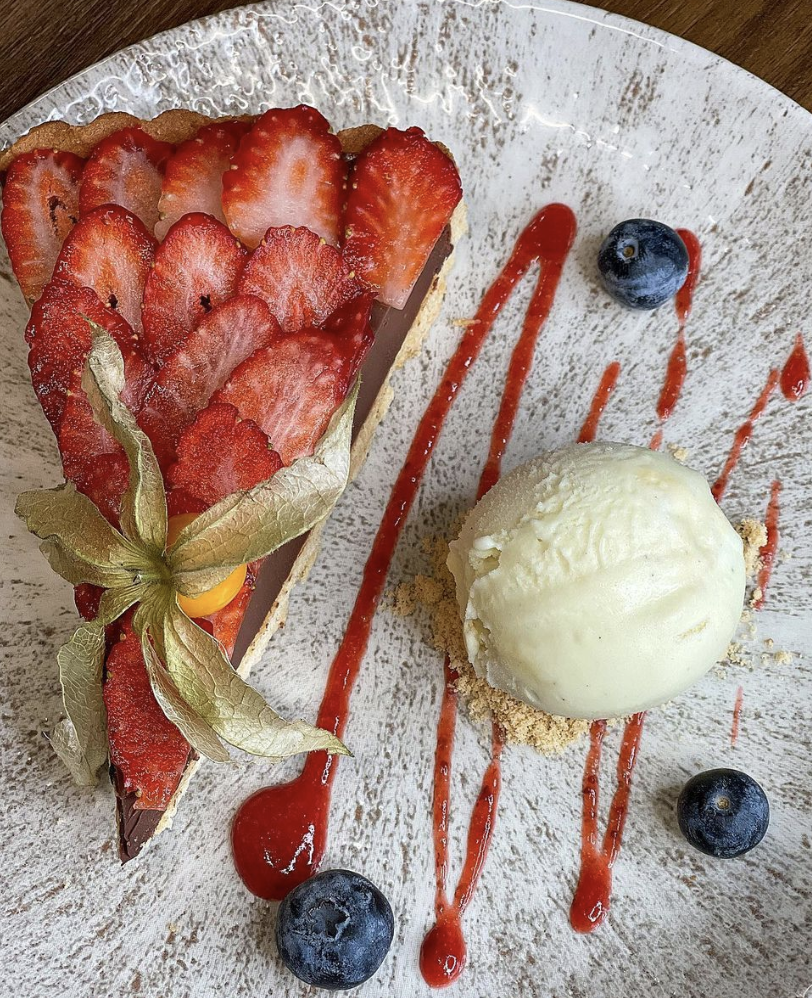 First on our list is Sepia Restaurant, a fusion of casual dining and class. The spacious interior boasts a fresh, elegant, and modern feel with a palette of greys, browns, and greens, as well as comfortable padded chairs and tasteful wood and metal furnishings. The menu offers a variety of dishes that cater to all tastes, including a dry-aging cabinet for meat lovers, fresh fish and simple sides that allow the top-quality produce to speak for itself. Don't miss the must-try soft-shell crab bao buns and home-cured salmon.
Rosami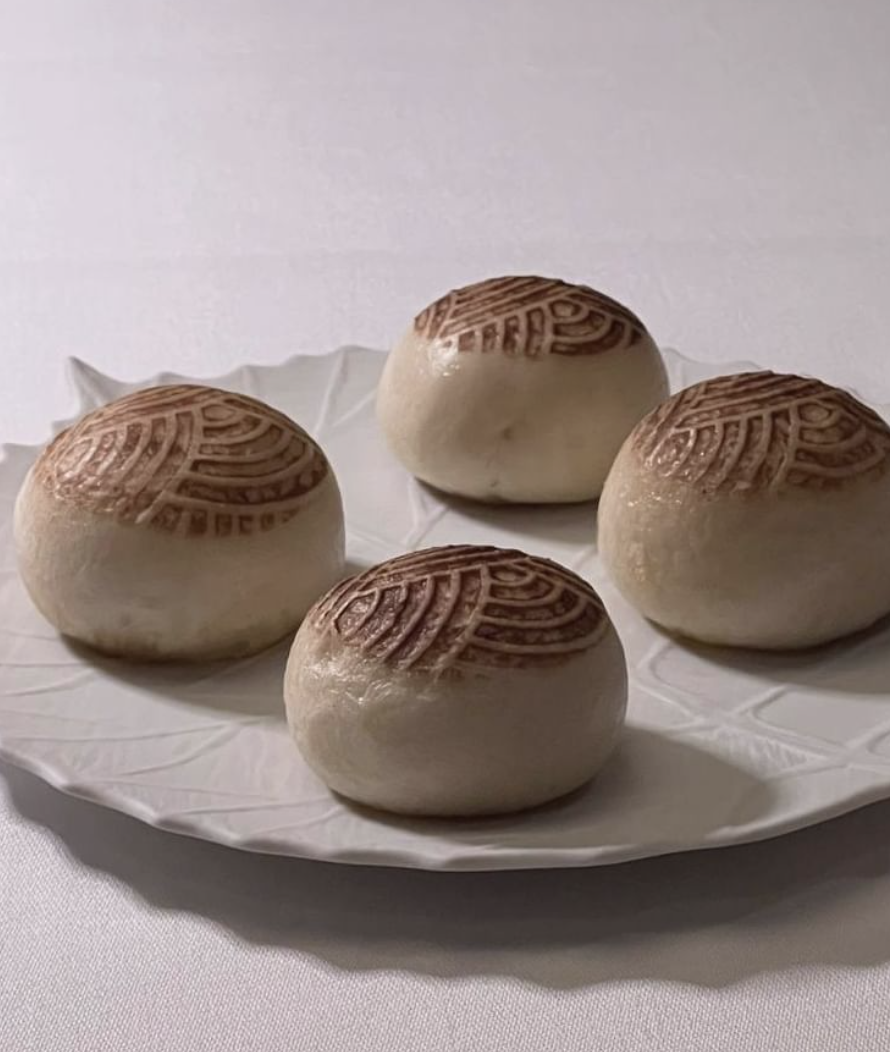 Next on the list is Rosami, the Xara Collection's latest culinary experience, located within the historic building of the Villa. Rosami is a modern restaurant that celebrates breaking down the walls of fine dining idealism. The menu, created by a team of passionate chefs, is driven by the freshest produce from Xara Gardens, with a variety of other local suppliers, and is designed to spark conversation among guests. The menu changes frequently depending on seasonal produce and features four distinct menus: Stem, Petal, Bulb or Leaf, paired with the best wines and unique cocktails.
L'Orangerie,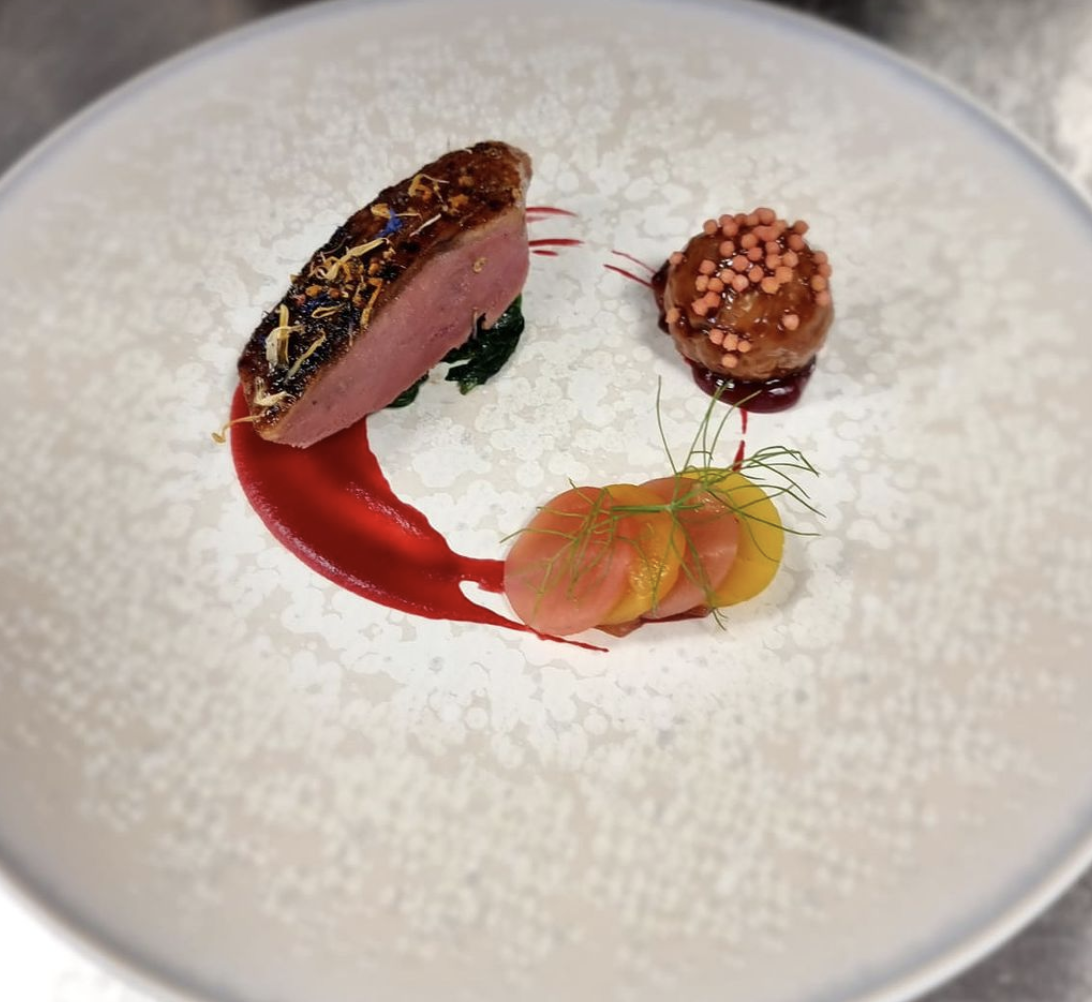 L'Orangerie offers a Mediterranean dining experience with a focus on quality ingredients and in-house produce with Italian and French influence. The restaurant, nurtured by Tonio and Christine Aquilina is located on T'Alla u Ommu Hill, with a spectacular view of the neighbouring fields, olive groves, and local scenery that offers the perfect backdrop for a glorious dinner-time sunset. The ambiance is quiet, serene and perfect, with both al fresco and fully air-conditioned dining areas available for both lunch and dinner service, making it easy to enjoy the menu that offers sharing options, mains and delicious desserts to satisfy any appetite and palate.
Neolitik,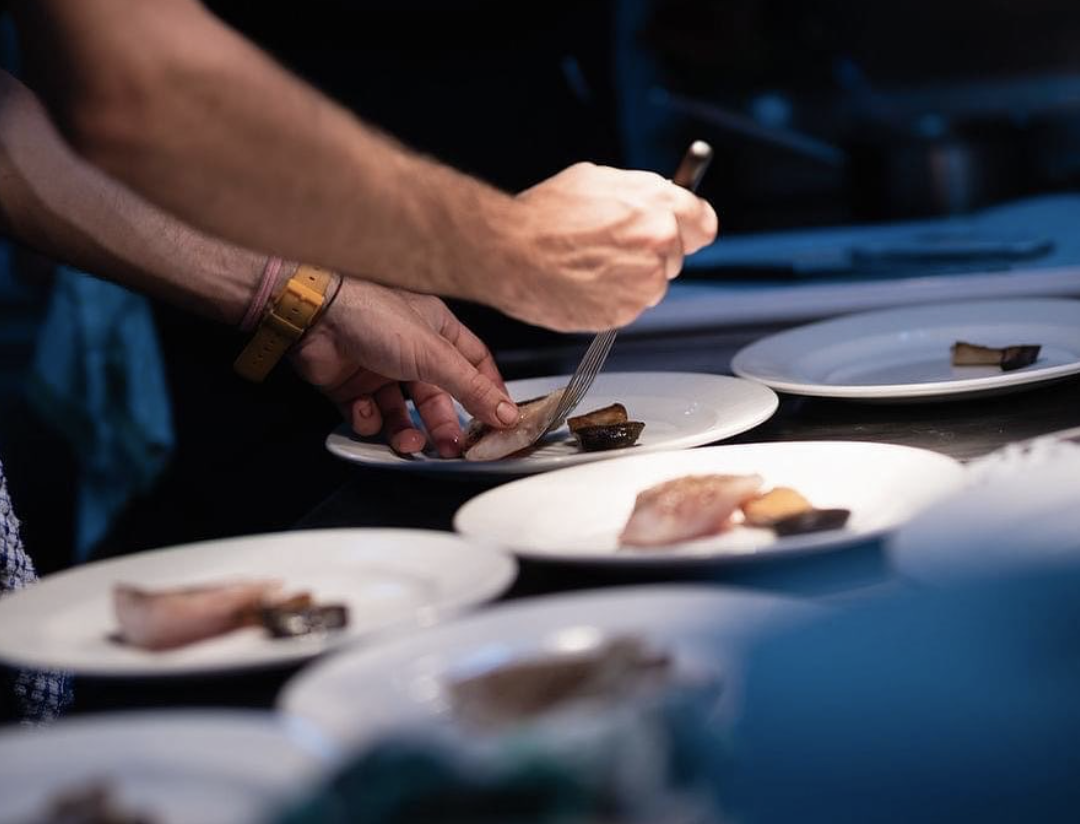 Neolitik, located just off St George Square in Victoria, offers food enthusiasts a regularly changing menu of high-quality dishes in a modern, tastefully styled restaurant. The comfortable seating and relaxed ambiance make for a perfect dining experience. The main dining room even features a window into the kitchen, giving a glimpse of the chefs at work, creating meals from scratch, baking bread, marinating olives, and butchering and aging meats all in-house, ensuring everything is fresh and reducing food wastage by creating additional dishes from unused cuts.
With separate lunch and dinner menus that blend Italian and French influenced dishes with a local twist, Neolitik's menu options change every two weeks to incorporate the freshest local fish and seasonal produce. With a small number of starter and main plate options, the restaurant ensures everything is cooked and plated to high standards with no side dishes, allowing the chef's vision for the meal to be fully realized. Trust that whether it's a carpaccio, terrine, aged meat, red wine jus, buttery pomme puree, or creamy cardamom panna cotta, the flavour combinations are thoughtful, balanced and delicious.
Manakis Seaview,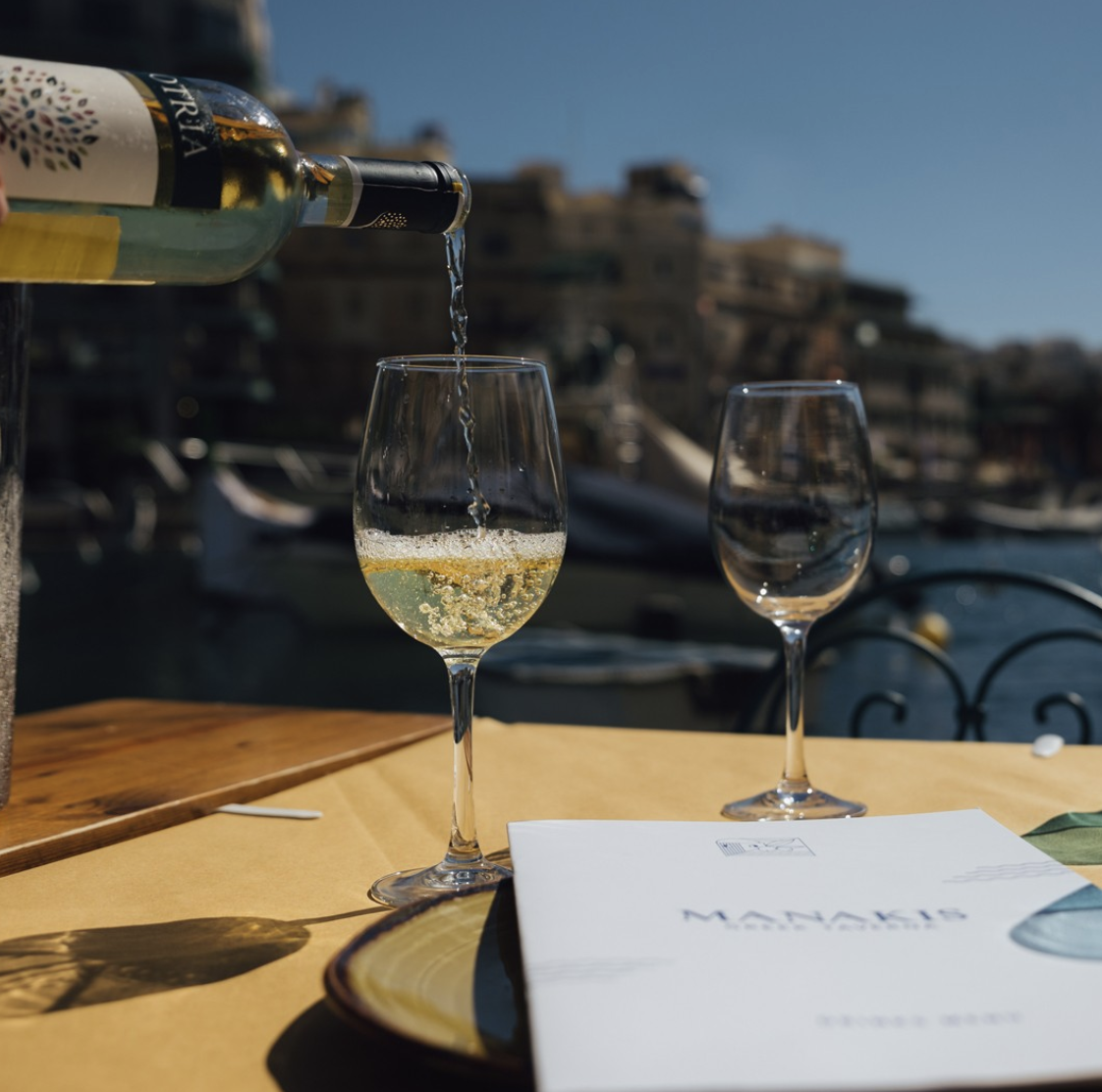 Manakis Seaview, located along the Bugibba seafront in St Paul's Bay, offers a taste of the Levantine flavours. The nautical themed interior is brightened by the natural light streaming through the wide frontage, and the terrace is bustling with happy customers savouring a wide variety of dishes such as hummus, tzatziki, taramasalata, keftedes, sheftalies, souvlaki, and spanakopita. The prices are reasonable, the service is friendly, and the location is ideal. All the ingredients are sourced with care, many brought regularly from across the Mediterranean, including ouzo and mastika, ensuring the authenticity of Greek food. A generous tasting menu is a perfect introduction to Greek cuisine for those less familiar, and an array of mains will open your taste buds to a whole new dining experience with dishes such as grilled pork neck marinated in tomatoes, aromatics, fresh herbs, and charred lemon. And Pastisio, a pasta dish served with Greek-style beef ragu topped with feta and sheep's milk graviera.
Chiaro Trattoria & Grill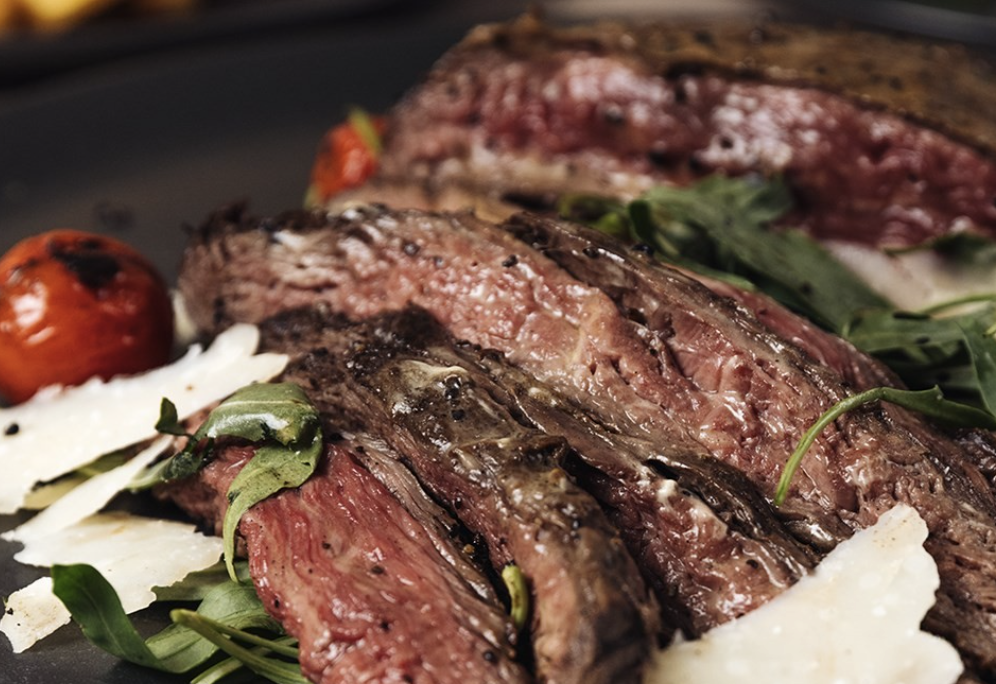 Chiaro, located in the middle of Bulebel industrial park, is a hidden gem that offers a surprising setting for a restaurant. The atmosphere exudes a sense of spaciousness, with well-set tables and acoustics that allow for comfortable conversation. The restaurant also has a unique touch by having part of the food preparation visible from the dining area. The service is exceptional, with staff being courteous without being overwhelming.
The food at Chiaro, featuring pasta, pizza, burgers, fish and grills, is both tasty and plentiful. The side dishes are also generous, making it perfect for families looking for a wholesome dining experience. The pasta dishes are particularly delicious, with the Maltese Ricotta Ravioli standing out as a definite winner. The sauce has a slight twist to the usual taste. The burgers are chunky, juicy, and grilled with care. Even if it may be tough to face after a big meal, it's worth indulging in a sweet to finish off. The restaurant's name "Chiaro" in Italian meaning clear, accurately reflects its goal of giving patrons a great deal and it succeeds in delivering just that.
These new restaurants offer something for every taste and occasion. Whether you're looking for a casual meal with friends or a romantic dinner, each of these restaurants offers a unique and memorable dining experience.
The Definitive(ly) Good Guide to Restaurants in Malta & Gozo 2023 is the perfect companion for your culinary adventures in 2023, providing insider tips and curated reviews for the best restaurants in Malta & Gozo.
Get your copy now and let the culinary journey begin!