The Definitive(ly) Good Guide's Favourite Lunch Spots this Autumn
As we bid farewell to the long sunny days and gradually welcome the autumn leaves, there is one thing on our minds. There's just something magical about the slightly cooler autumnal days we get to enjoy here in Malta; whilst the days are shorter, the sky's hues seem brighter and pleasant breezes are welcomed with open arms. What better way to pair all this and more with a spot of lunch?
Without any further ado, here are the Definitive(ly) Good Guide's top Instagrammable lunch spots that are sure to tickle your taste buds this autumn.
Palazzo Preca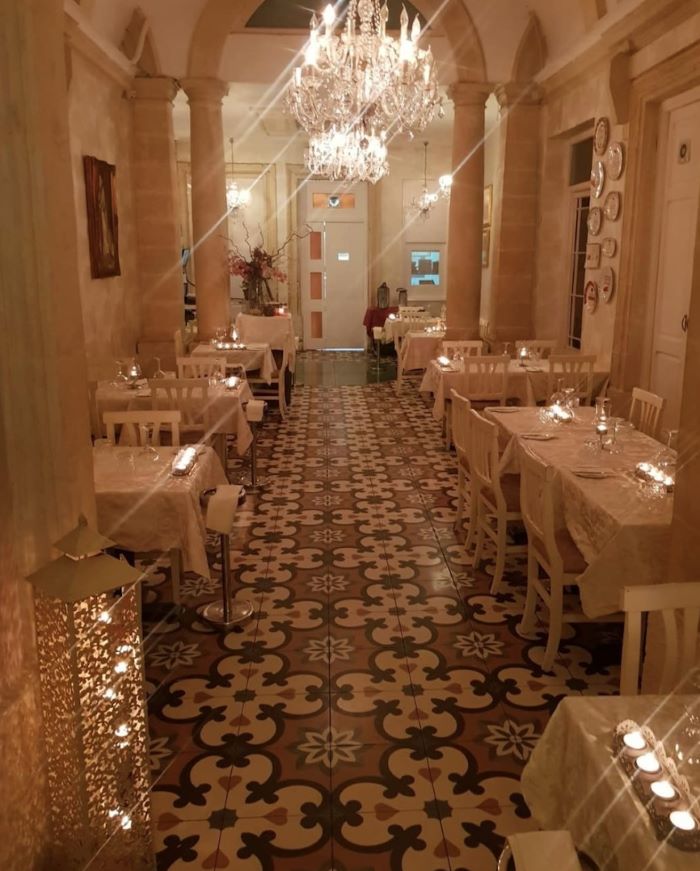 This one certainly needs no introduction. Palazzo Preca has been a household name ever since it first opened its doors in 2011. Since then, Chef Ramona has pulled out all the stops to ensure that it is a place where "where you meet, eat & greet."
Situated in a charming 16th-century palazzo on Strait Street, Palazzo Preca strives to keep its dishes true to the island's identity. From warm and cold starters and scrumptious pasta dishes, there is truly something for everybody.
Their fish dishes are certainly a fan-favourite for lunch, especially since you are reminded of the area you are in. Did we mention that you're also in for a treat with their vast selection of homemade desserts? Undoubtedly, Palazzo Preca ticks all the boxes for a memorable lunch this autumn.
UBistrot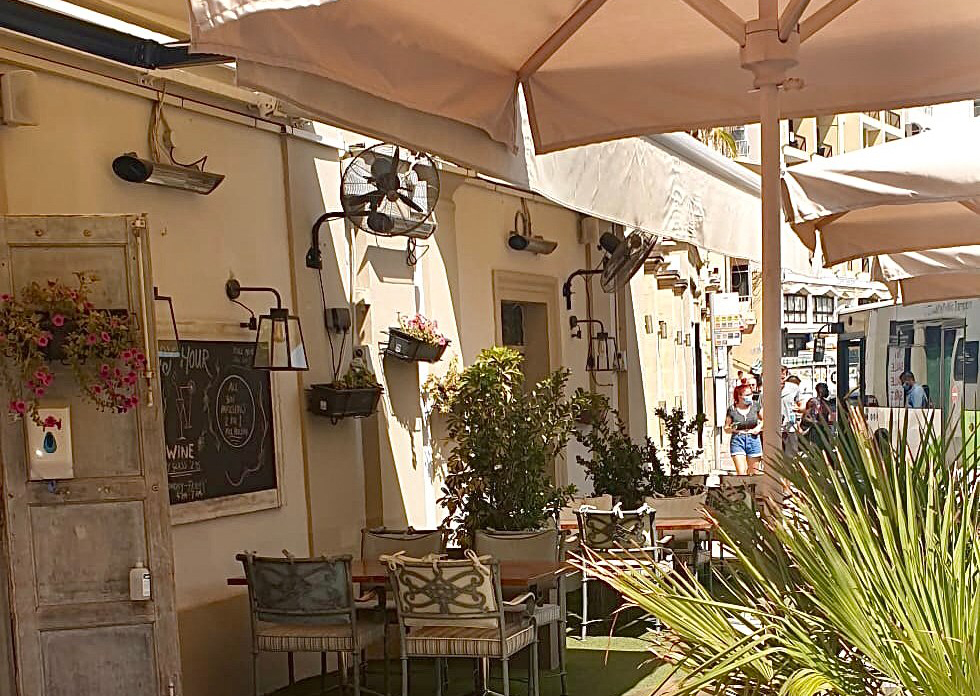 For 3 years in a row, U Bistrot was declared the Tripadvisor Travellers' Choice in 2020, 2021 and 2022. Let's just say we're not surprised! If you've ever wanted to have lunch in blooming surroundings, now you can. U Bistrot is the go-to place for all those who love and appreciate the simplicity and generosity of farm-to-table gastronomy.
Put simply, it is indeed the rustic oasis of our dreams; a place where you can enjoy lunch with a spectacular view of the interiors and Balluta Bay. U Bistrot promises fresh seasonal fare made from only the best local produce to guarantee the brightest of flavours.
Patrons are treated to a vast menu jam-packed with a variety of dishes, be it brunch, homemade pasta, fresh fish and seafood, roasts as well as wholesome healthy salads. Of course, no lunch date is at U Bistrot is complete without dessert, so make sure you leave some room for it.
De Mondion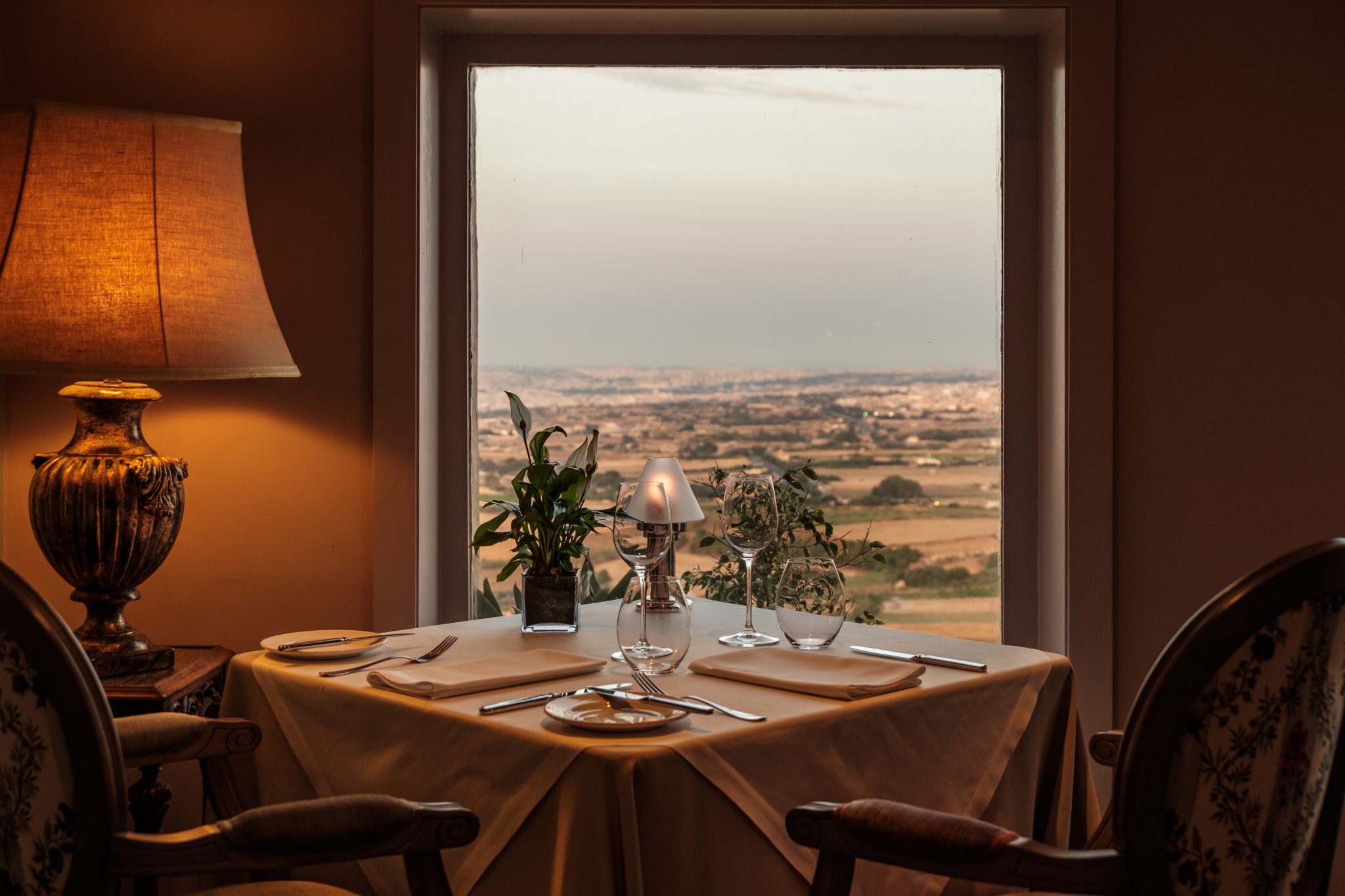 Located within the walls of the 17th-century Xara Palace Relais and Chateaux in Mdina, the De Mondion Restaurant continues to wow guests from all over the world–and with good reason! Alongside its Michelin star, De Mondion has also walked away with multiple Definitive(ly) Good Guide awards, including the Top Overall prize in 2011, as well as being one of the Top 40 Restaurants in 2021.
Lunch is served on Fridays and Saturdays, where guests have the option to treat themselves to either the Main Menu or the Tasting Menu. Irrespective of your preferences, you are guaranteed a fine dining experience like no other. Think soul-nourishing cuisine, refinement and excellence; need we say more?
Best of all, you can enjoy some of the spectacular views of the island whilst savouring all their tantalising dishes. Trust us when we say, you won't be disappointed.
Barbajean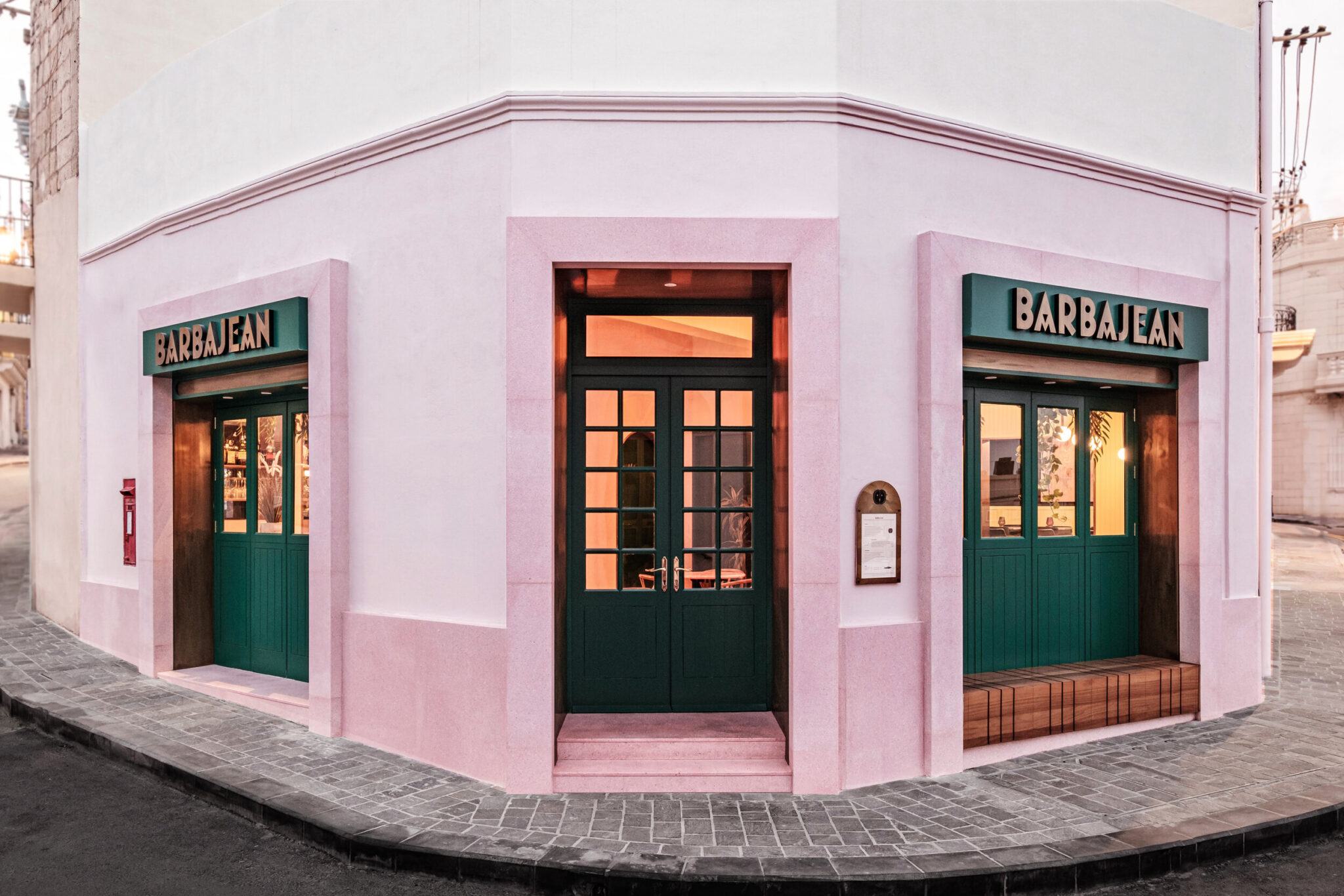 The trendy art deco walls of Barbajean, a restaurant run by young chef-patron Jean Pierre Dingli, house a modern Maltese menu with Mediterranean influences. This location seeks to infuse a little magic into people's daily lives. The team at Barbajean are driven to offer every customer who enters their restaurant a special and memorable experience.
The food at Barbajean will make you want to return time and time again, from potato gnocchi to salads with citrus-cured salmon. Every dish they serve is influenced by what is fresh and in season locally, according to Jean Pierre, who emphasizes that they make the most of seasonal herbs, fruits, and vegetables.
The idea of a bistro-style restaurant with wonderful, real food in a casual environment is ideal for lunch, and it's even more special on an autumn day when it's pouring outside, the colder season is settling in, and you want to be tucked away somewhere cosy.
Root 81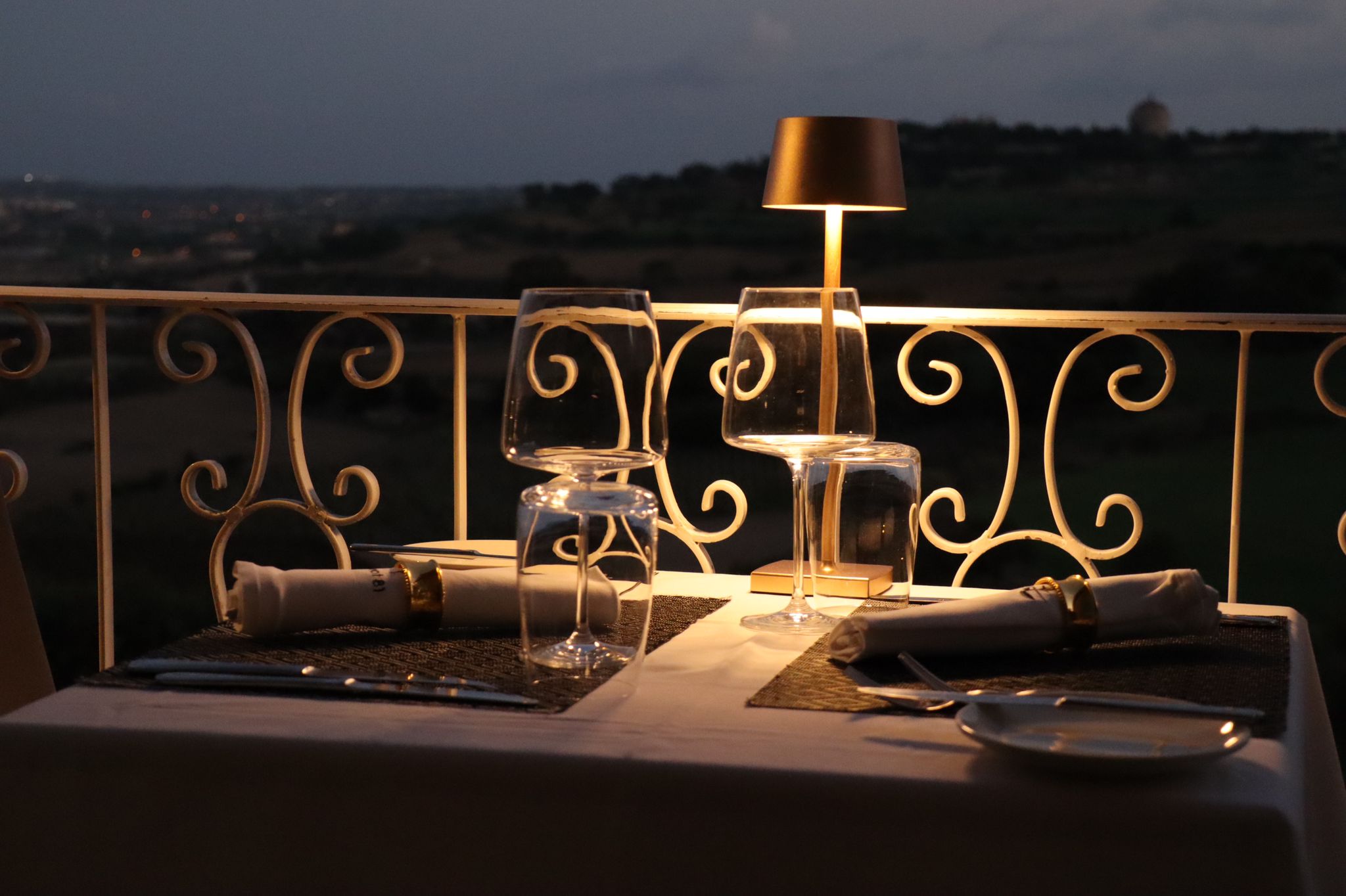 Nestled in a wonderfully restored townhouse in Rabat, Root 81 invites you to immerse yourself in an exquisite range of dishes that most certainly pack a punch.
Over the last few years, it has certainly made some waves within the local scene. For starters, it has won an award for the best local wine list as well as one of the Top 40 Restaurants in the Definitive(ly) Good Guide Survey. Adding to this, Root 81 has also been awarded a Michelin Plate for the third consecutive year in a row since 2020.
So what's the story behind the name? Besides being a reference to the old bus route from Valletta to Rabat that was used for over 91 years, Root 81 also embodies the belief that "good food starts from its root". Using only the freshest produce on the market, Chef Patron Robert Cassar, promises a unique gastronomic experience bursting with flavour for every season.
Whilst Root 81's À La Carte and Tasting Menu already feature some of the most divine culinary dishes, you can enjoy a more exclusive dining experience in one of the restaurant's private balconies when opting for the Degustation Menu. Without a doubt, Root 81 is an absolute must-visit if you are planning a special lunch with a loved one or a friend.
Lunch Places that will make you fall in Love
Lunch is unquestionably always an excellent idea. Even better, though, is doing it in a picturesque setting with someone special. With all the restaurants we've recommended today, we hope you're spoiled for choice—we certainly are!